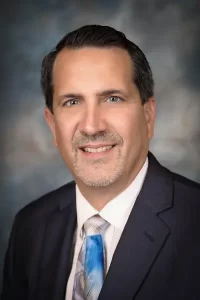 Our founder Nat Hodgson was an esteemed and respected figure in the homebuilding industry, with a successful career spanning over 30 years in Southern Nevada. His expertise and dedication to constructing energy-efficient homes earned him numerous accolades and awards throughout his career.
Nat's journey began at Pulte Homes, where he spent 18 years and eventually became the Vice President of Construction Operations. In this role, he had the responsibility of overseeing the construction, design, purchasing, and customer service of over 20,000 energy-efficient homes in Southern Nevada.
His unwavering commitment to quality and meticulous attention to detail resulted in various achievements, including being recognized as the builder with the most homes built to the DOE's Builder's Challenge program, surpassing Energy Star requirements. This accomplishment was presented by the US Secretary of Energy in 2008. Nat has also earned Energy Star Partner and Energy Star Leadership Awards from the Department of Energy on multiple occasions.
Nat's extensive involvement with local municipalities and utility companies in Southern Nevada has provided him with an exceptional knowledge base and valuable partnerships. He has been an integral part of the development and adoption process of the International Energy Conservation Code in Southern Nevada since its inception in 2000.
Furthermore, Nat served as a board member on the Nevada State Contractors Board and the Nevada Energy Star Partners. He was also a former member of the Nevada Energy Star Technical Committee, as well as the co-chair of the Southern Nevada International Energy Code review committee.
Although Nat's passing leaves a significant void in the industry, his contributions and legacy will endure.
Troy Combs is an entrepreneur, innovator, and industry leader with over three decades of experience in the technology and utility sectors. He has garnered a reputation as a trusted expert in designing, installing, and testing off-grid solutions for critical infrastructure sites in California, Nevada, Utah, Texas, New Mexico and Arizona. Troy also served on the the Board of Directors for the Southern Nevada Utility Commission for a four-year term. 
As the co-owner of Green Serenity, Troy is committed to promoting sustainable living and helping individuals and businesses embrace renewable energy solutions. His extensive knowledge of the latest technologies enables him to provide high-quality services that are cost-effective and environmentally friendly.
Troy holds a degree in business from the College of Southern Nevada, which has allowed him to develop a comprehensive understanding of the industry. With his experience, expertise, and passion for excellence, Troy has established himself as a respected leader in the field. He has shifted his focus as an energy consultant to the residential sector. Continuing to innovate and seek out new opportunities to make a positive impact on the world and help people become energy independent.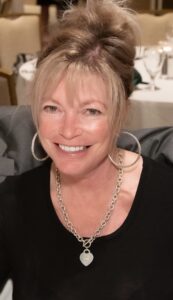 Debbie Hodgson is an accomplished businesswoman, with extensive experience in the residential homebuilding industry. As co-owner of Green Serenity, she has played a key role in the company's success, leveraging her expertise to help the company achieve its goals. With her deep knowledge of the local industry and her connections to key stakeholders, including government agencies, builders, and suppliers, she is an asset to any organization looking to consult with Green Serenity on any of our services. 
In addition to her professional accomplishments, Debbie is a devoted wife and mother. She is married to Nat Hodgson, also a co-owner of Green Serenity, and together they have two sons, Nathan and Clayton. As a family, they are active in their community, and Debbie is passionate about giving back through her work with the charity HomeAid of Southern Nevada.
Debbie's background includes a degree in business from the University of Nevada Las Vegas as well as years of hands-on experience in the residential homebuilding industry. She has worked with all the municipalities in Southern Nevada and has developed partnerships that are highly valuable to any residential homebuilder. Over the years, she has built a reputation as a skilled and knowledgeable professional, with a keen eye for detail and a commitment to excellence. Whether working on a complex project or leading a team of professionals, Debbie always brings her best to the table, and her contributions are greatly appreciated by her colleagues, peers, and clients alike.